Exhibitions
Our Image of God and our Transcendent World. Curator's Note
22 Feb 2021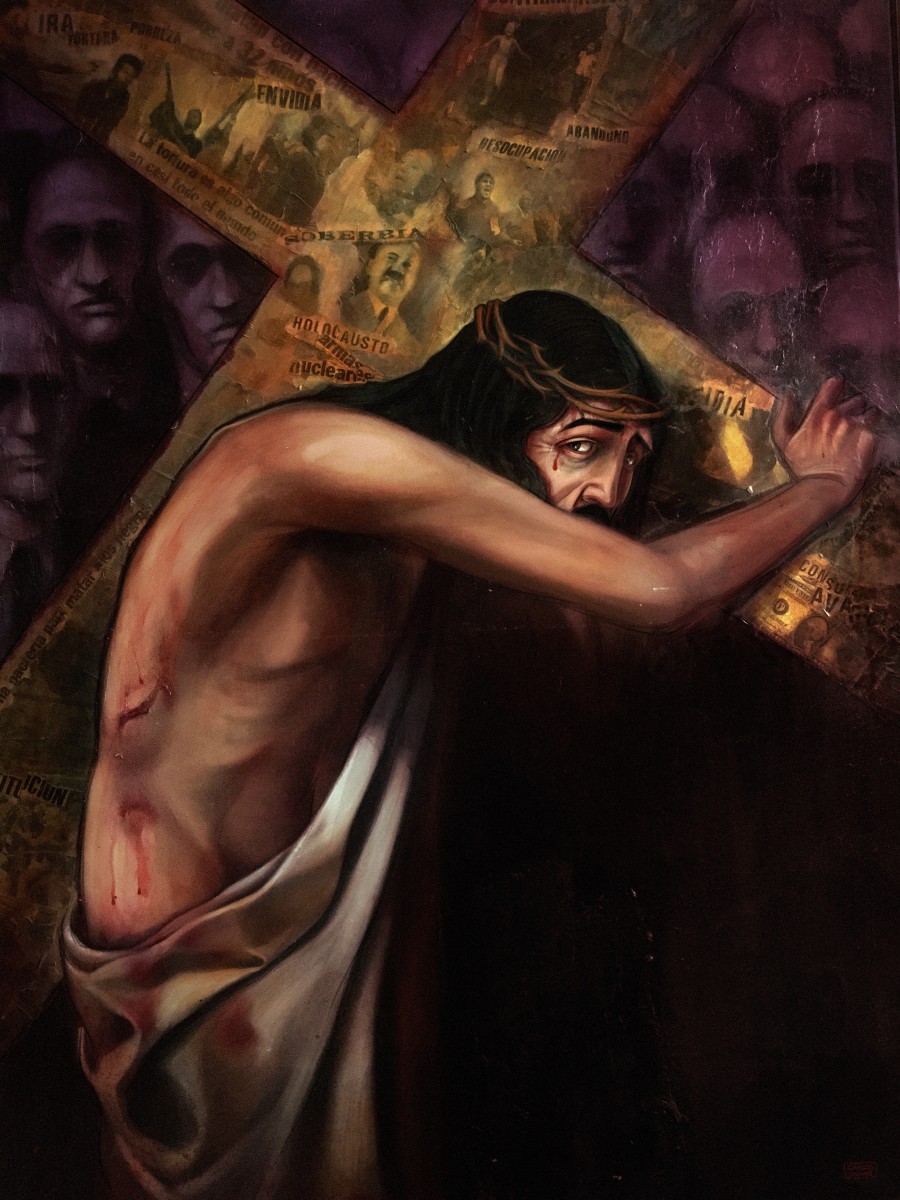 I was really looking forward to seeing the entries received. I am very pleased that the works came from many countries around the world. Due to the nature of the topic, most of them are from Hungary. The selection criteria was as follows: display as many techniques and styles as possible. Let the many images of God on Earth appear in the creations. I regret that the material was a bit monotonous in this regard, as it was primarily the Christian religion that was the starting point. That's why I was happy with works that approached this in the spirit of universality. What was important to me was the compositional solution, the technical execution of the images, and also the need to express something to "stop" us for a moment.
For the Curator's Award - Carloslascano: Heavy Burden.
The composition of the painting based on the golden ratio and the use of complementary colors provide a solid foundation for the eloquent gaze of Christ. In this face is all the pain of the last 2000 years.
Kálmán Gasztonyi
---
All news